13.07.22
As spring approaches, it's the perfect time of year to begin planning ways to update your kitchen and from a simple change of hardware to the addition of a styled shelf, we've gathered some effortless inspiration to show you how to breathe new life into the heart of your home.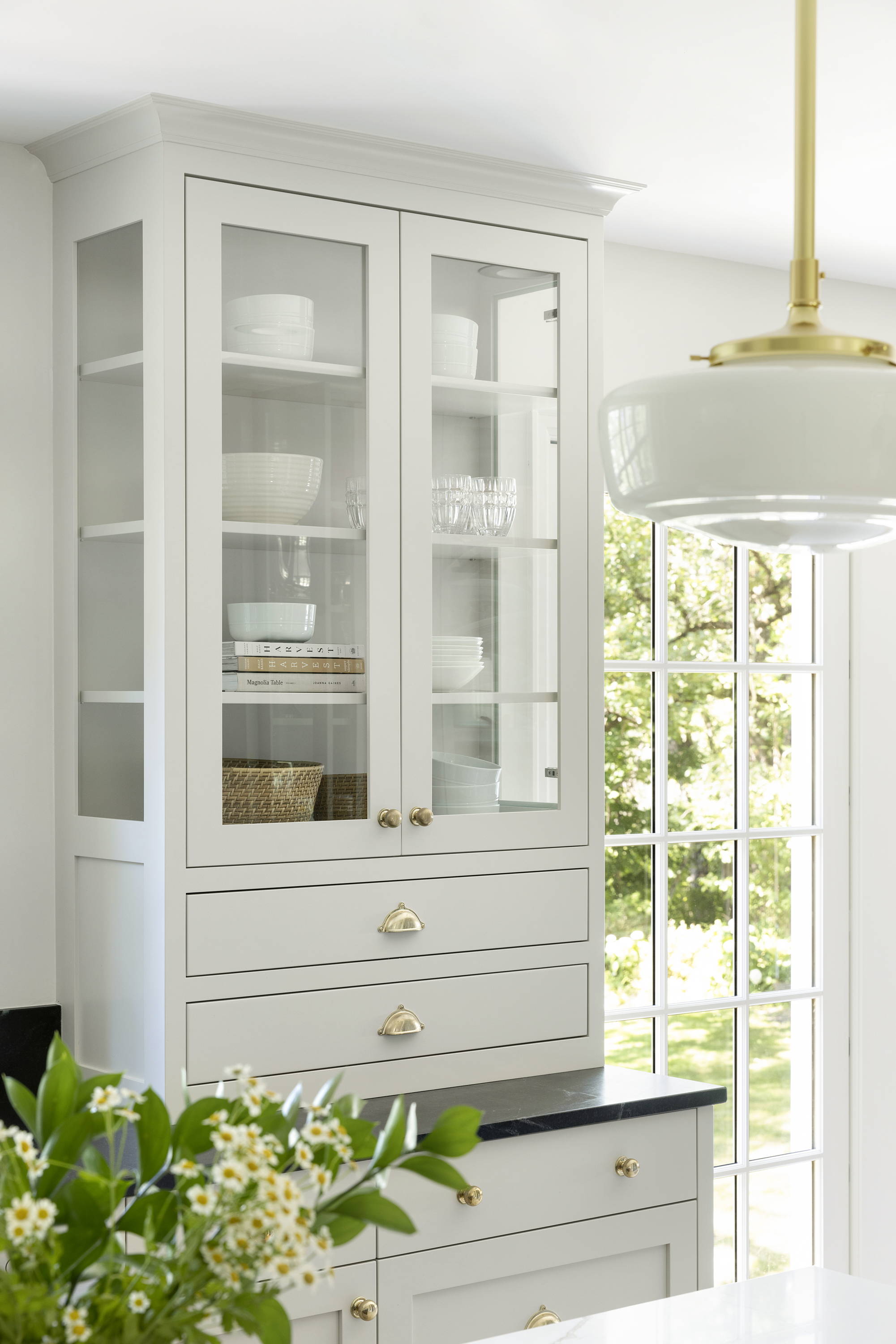 No. 1 Update your kitchen hardware

No matter if you're renovating your kitchen or just looking to refresh your existing cabinetry, the hardware you choose will make all the difference in achieving your desired aesthetic. To find your perfect hardware, begin by exploring the theme of your decor and choose something in harmony with the defining styles of that particular look.

Once you've settled on your perfect hardware pieces, focus on the finish. From traditional burnished brass to contemporary matt black, our portfolio of signature finishes caters to all kitchen interiors.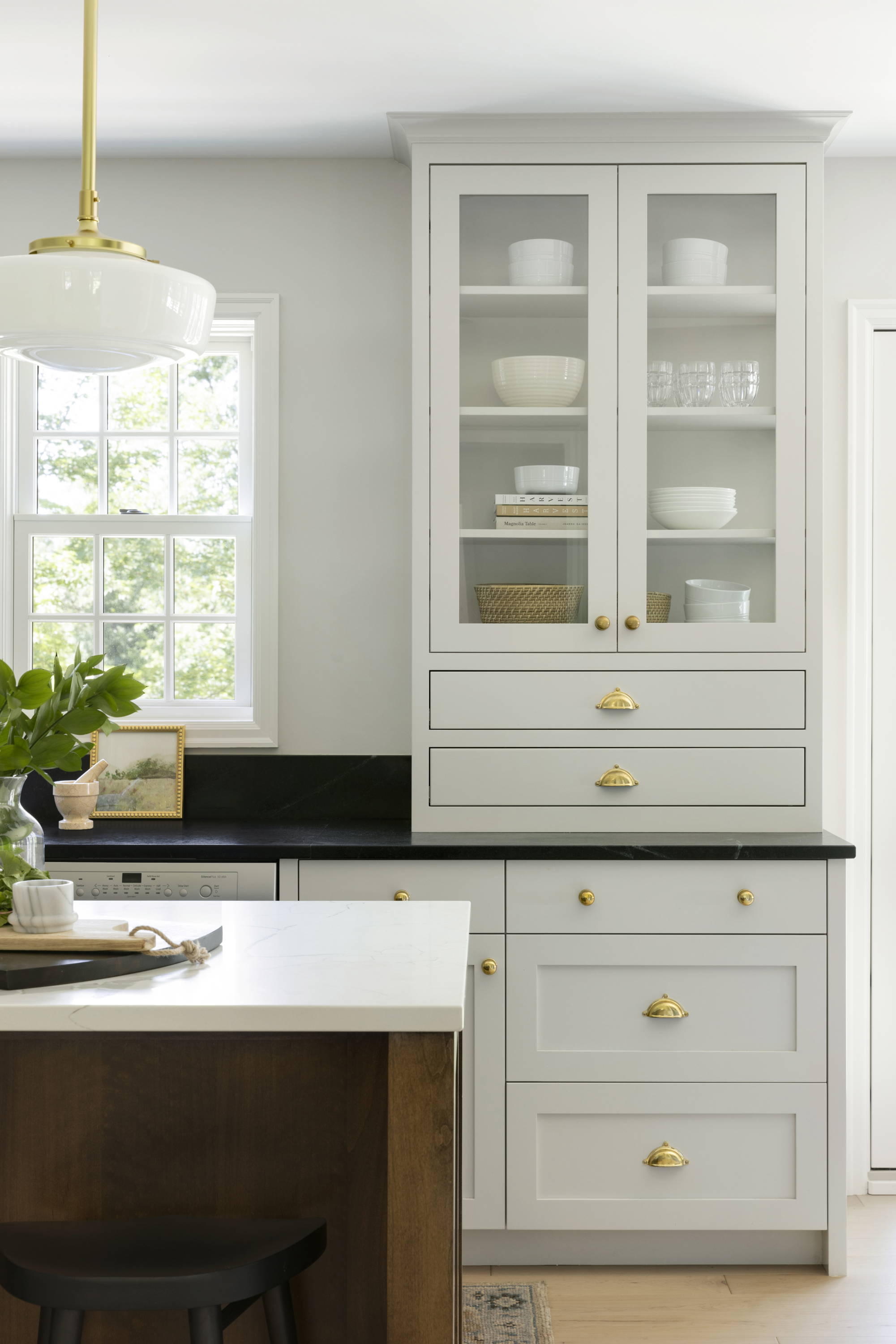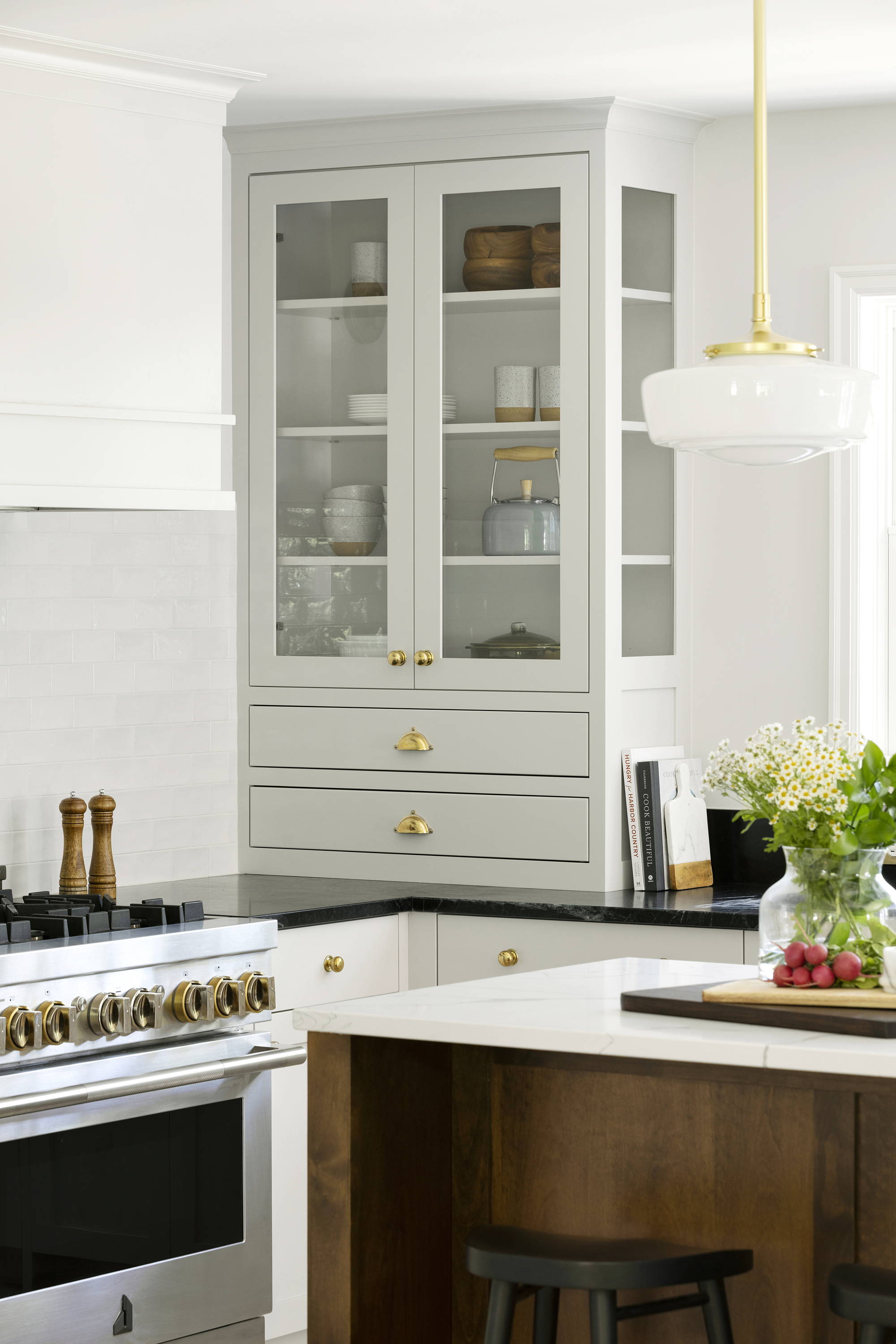 No. 2 Add styled shelving

Bring a pinch of personality to your kitchen by adding styled shelves. Not only will the addition of a styled shelf or two present a place to store items you reach for daily, but they'll also create a space for you to display your favourite decorative pieces and seasonal items without cluttering worktops.
Before you begin gathering and styling your objects, consider the shelving itself. From luxe marble shelves to painted wooden styles, choose shelves that complement your interior and pair with solid brass shelf brackets to create visual interest and add definition.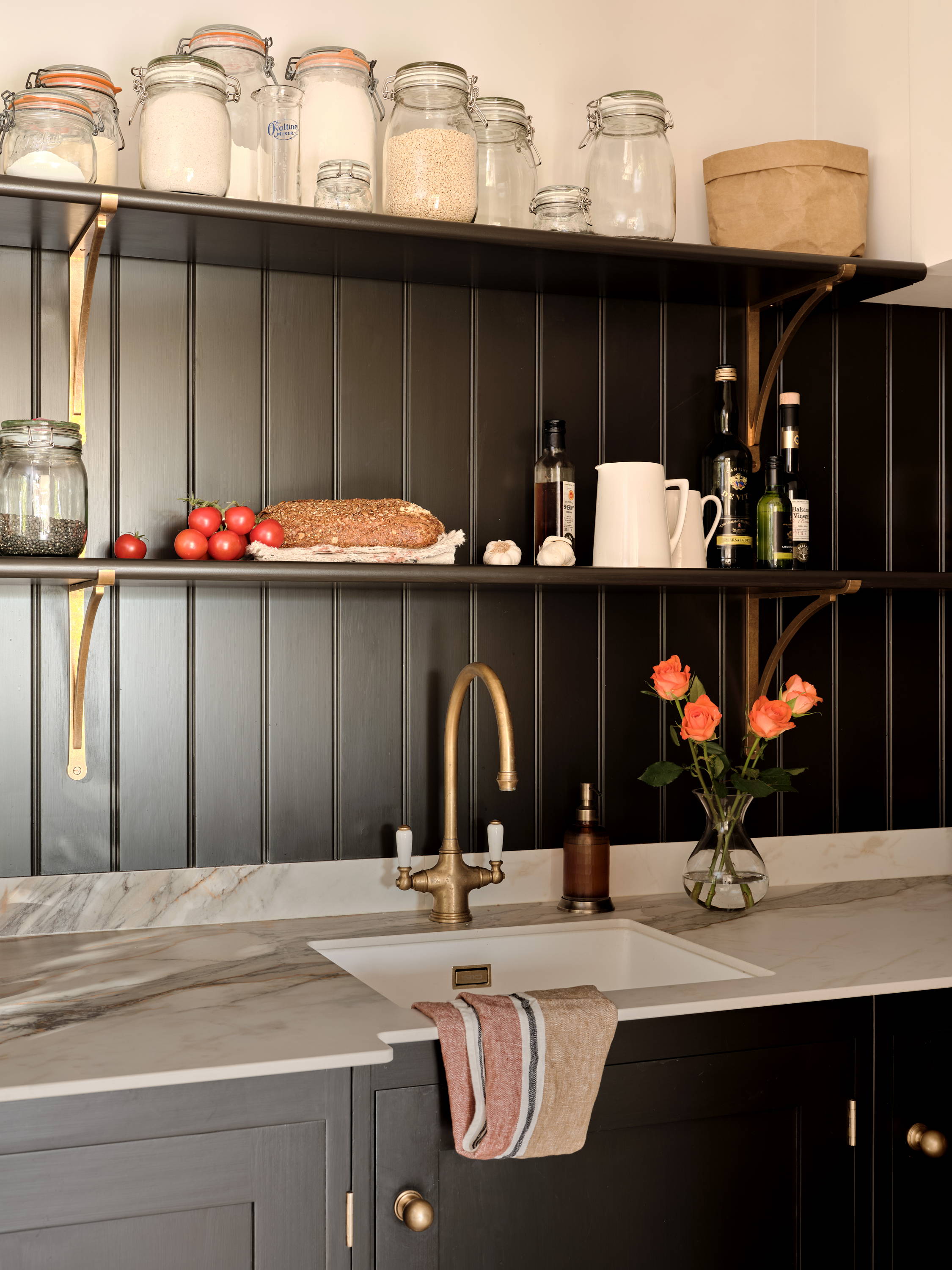 No. 3 Display your glassware

As home bars continue to trend, turn your attention to glassware and form a space that balances storage and style to house your collection of wine glasses. There's something incredibly satisfying about seeing neat rows of glasses - not to mention it makes it easy to grab a glass or two when hosting.
Whether your kitchen allows for a dedicated drinks cabinet like this decadent design by Herringbone Kitchens or you simply opt to fix a set of wine glass racks to sit seamlessly beneath high-level cabinets, this sleek kitchen accessory promises to effortlessly elevate your space.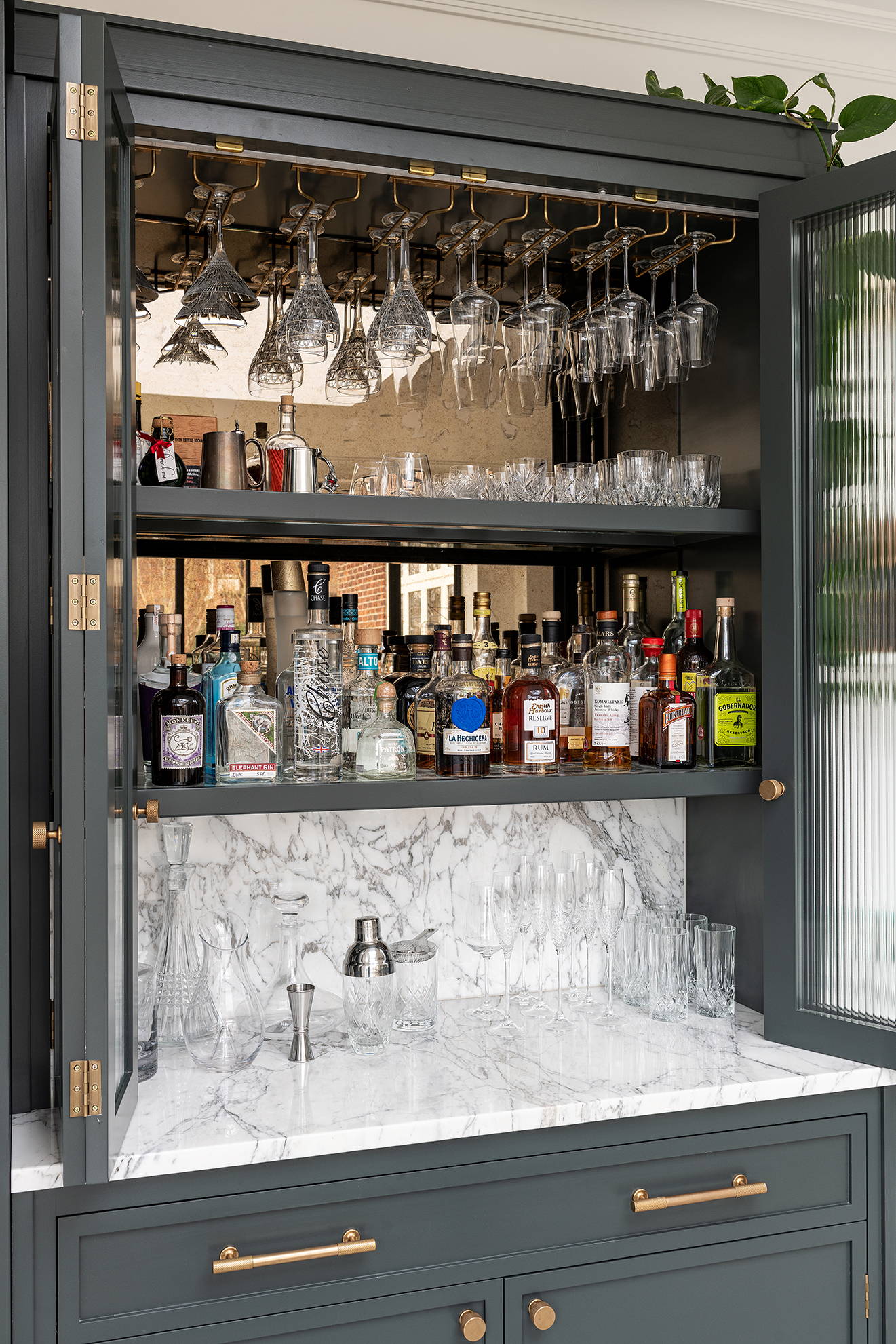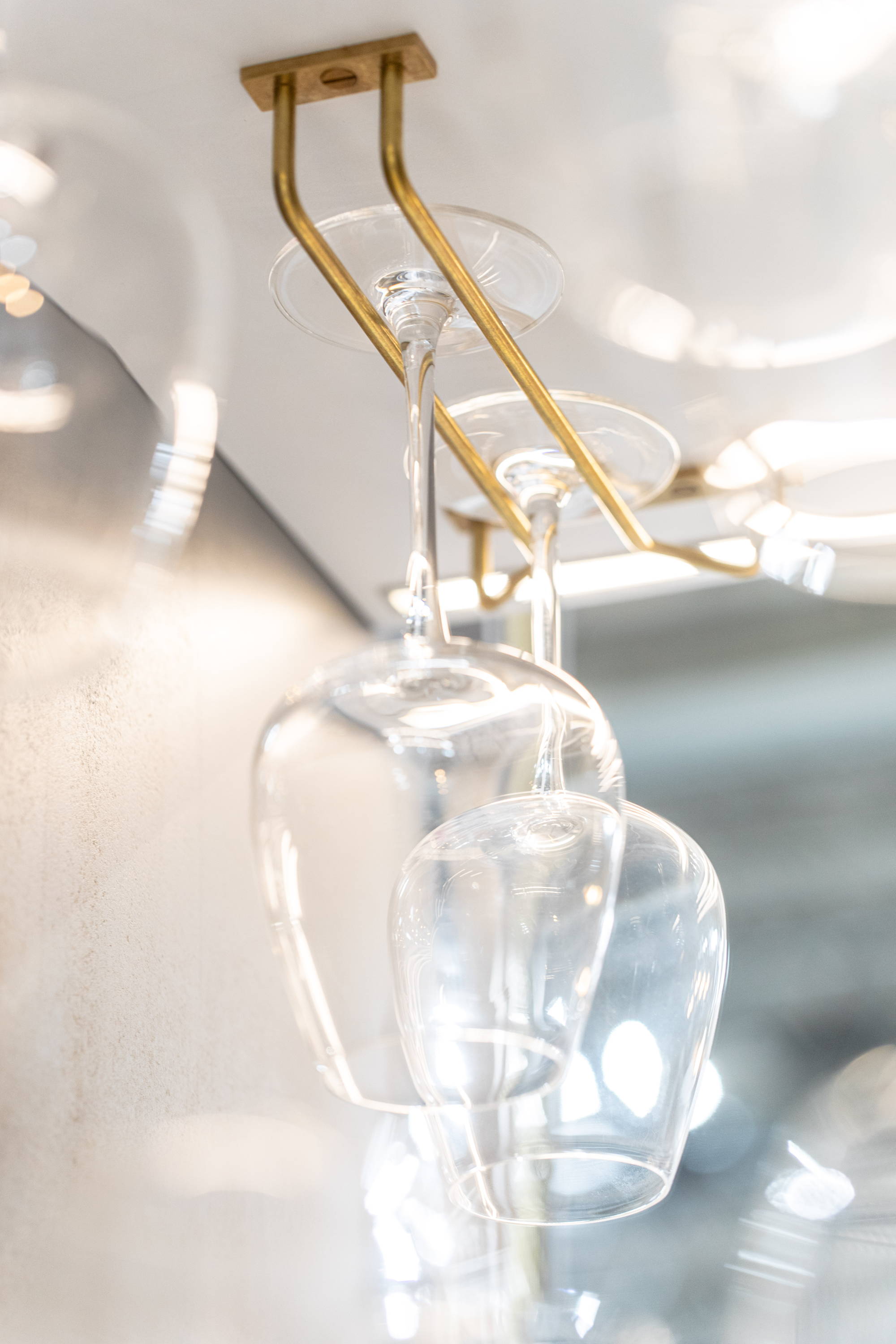 For more kitchen interior ideas, follow us on Instagram.