04.01.22
From the exquisite homes of renowned designers to beautiful living spaces by the most influential bloggers, it's been 12 months of discovering impeccable interior inspiration. Join us as we take a moment to revisit our favourite projects of the year, all featuring our luxury solid brass hardware.
Harnessing a Modern-Tudor aesthetic with sought-after style throughout, reimagined arched alcoves in the living room and a pantry with antique-esque custom cabinetry are just a number of reasons to admire the home of award-winning designers Jesse & Katie.
Presenting the art of timeless minimalism, this distinctly chic home by design firm Studio Eliste favours the mid-century look. Designed in a mostly monochrome palette punctuated with aged brass accents, the lavish cloakroom, striking master bath setting and desirable dressing room are all highlights.
Displaying serious style credentials from every angle, this fresh and feminine kitchen by McClark Joinery is a wonderful example of how to design with colour in the kitchen.⁠ From the library-inspired shelving and sleek side-panelled island to the shell-shaped hardware of our Aberdovey collection, we're still smitten with this pink paradise.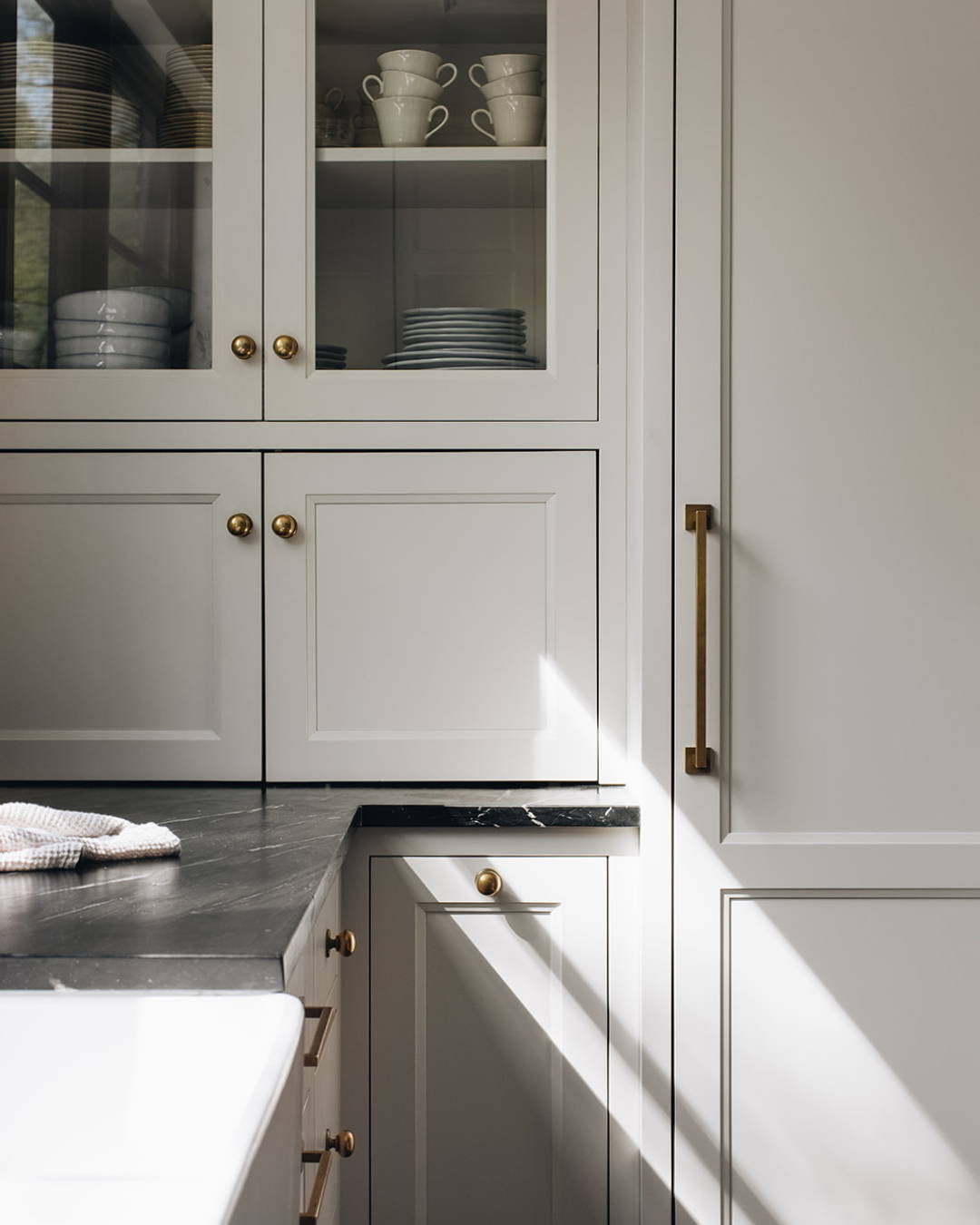 A masterclass in making your interiors flow from room to room, this home by Jean Stoffer Design is polished and practical in equal measure. It's the darker design elements such as the arched doorway and cooker hood that seamlessly bring definition and elevate the overall look.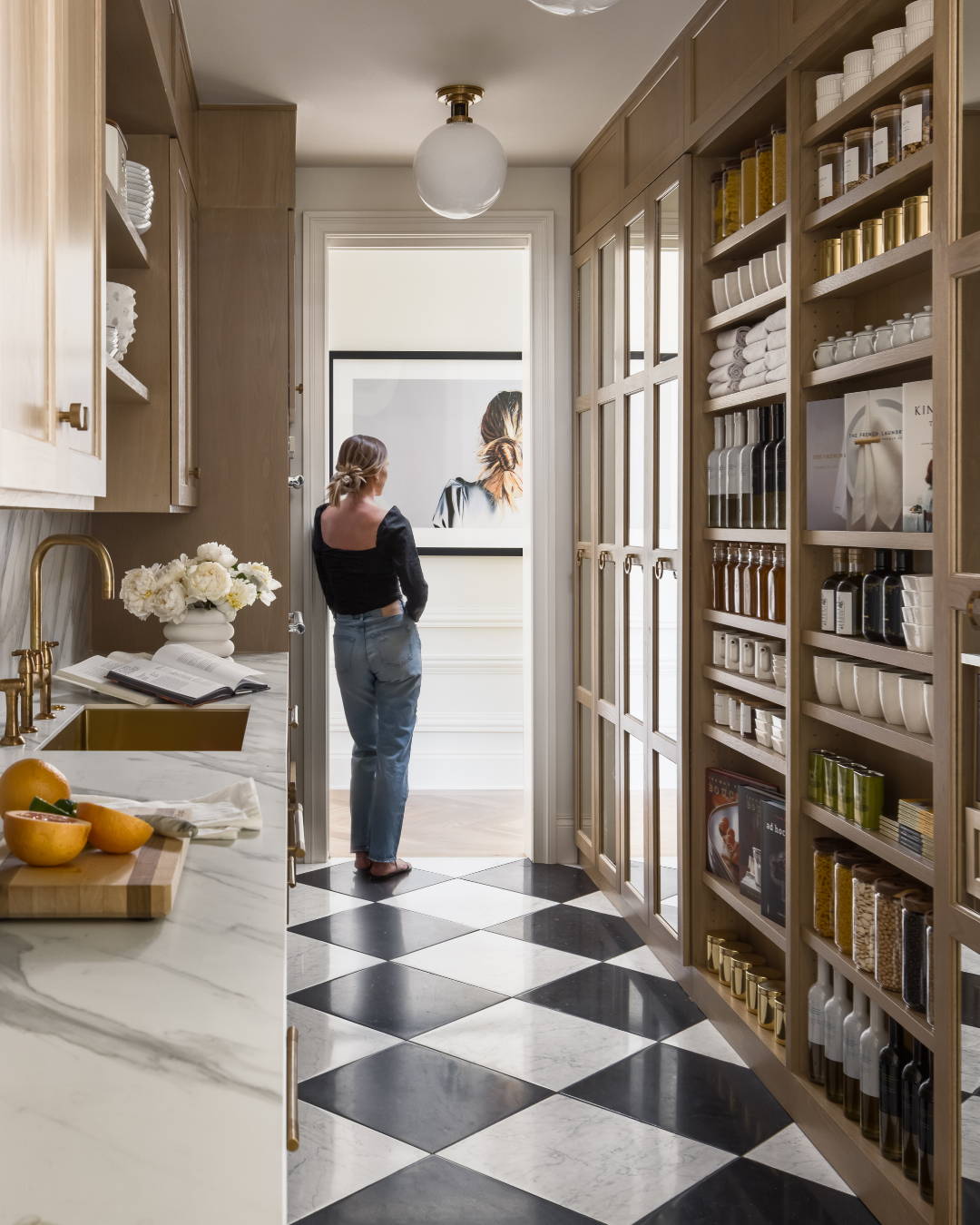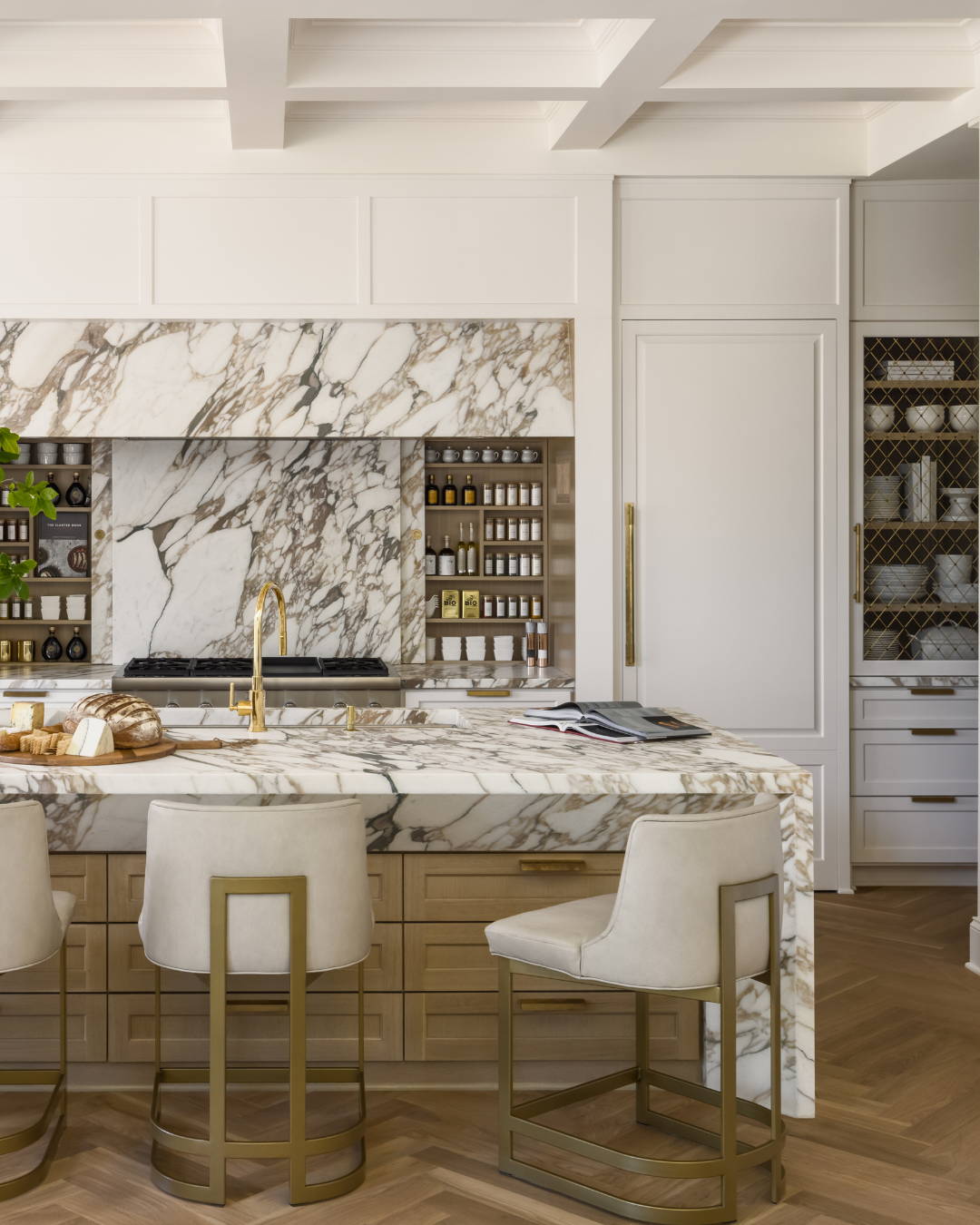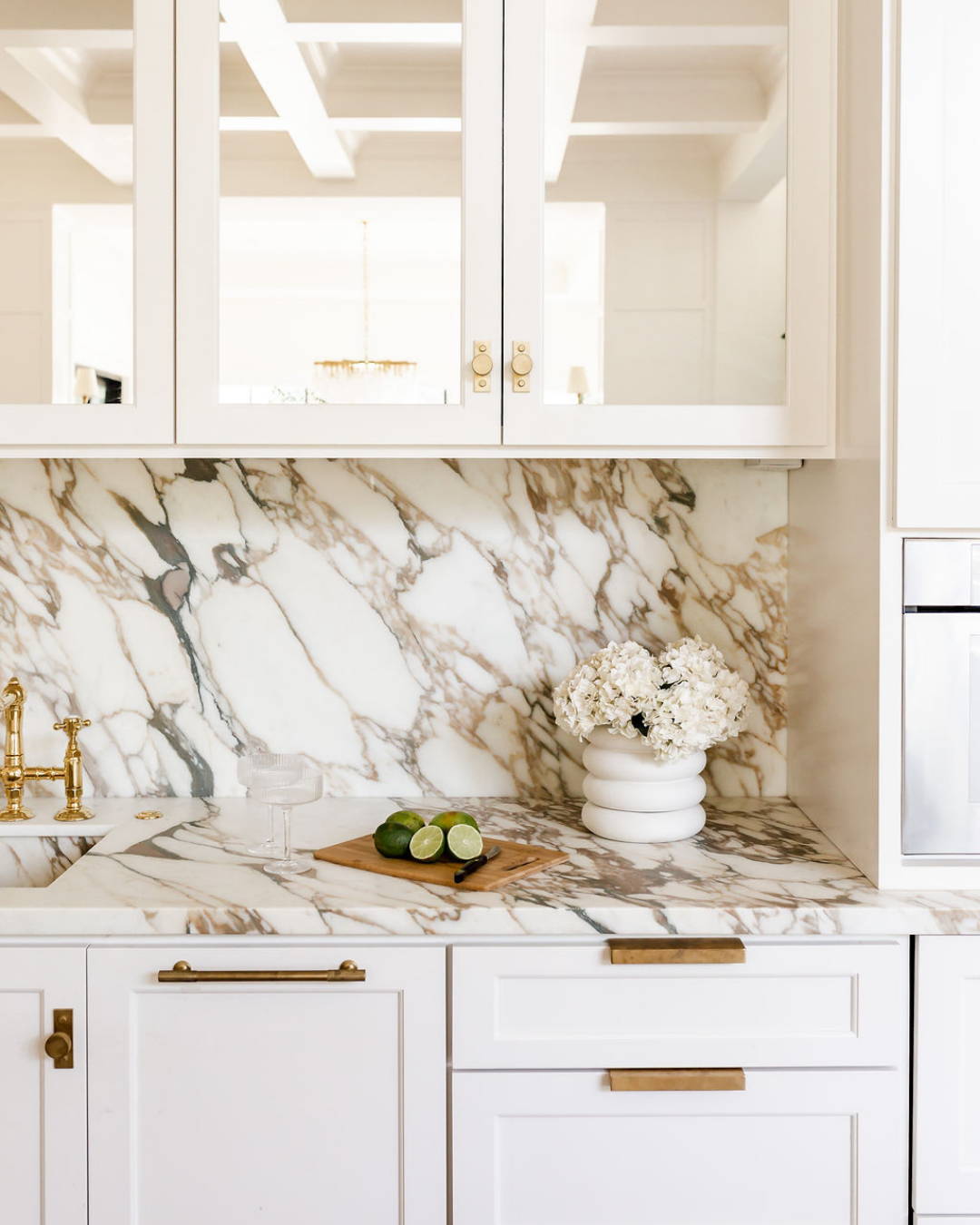 Showcasing neutral decadence at its very best, the exceptional family home of Cella Jane (aka, blogger, Becky Hillyard) beautifully balances sophisticated design with statement elements. Described by Becky as 'French-modern', her interior marries contemporary design references with the je ne sais quoi of Parisian decor.
The home of Vancouver-based author and lifestyle blogger Monika Hibbs exhibits charm and elegance in every room. Anchored by a light colour palette paired with warm woods and brass details, from the suite kitchen to the laundry room, we adore the stylish aesthetic and design continuity Monika has created.
An atmospheric kitchen and boot room by McClark Joinery, the complementary spaces radiate upmarket appeal with a moody yet relaxed appearance. Taking centre stage is the bespoke painted cabinetry finished with hardware from our innovative MIX collection.
Rachael Somerville Interiors
Brimming with original features, the Shrewsbury home of interiors enthusiast Rachael Somerville effortlessly blends quintessentially British decor with modern, family-friendly living. Nurturing the traditional elements of the property with new pieces in shapes and tones reminiscent of the Georgian era, this luxurious renovation is impeccably done.
Belonging to Illinois-based interior designer Kate Marker, the restoration of her warm and inviting historic century-old house honours the vintage details of the property, whilst allowing for the comfort a family of today desires. Her signature style is achieved by layering and juxtaposing classic pieces with modern silhouettes.
Interior designer Laura Butler-Madden's thoughtful townhouse transformation yields a serene look. Known for her enthusiasm for architectural history, timeless elegance, and sense of sustainability with an emphasis on breathing new life into period properties, her Georgian home is no exception.
As part of our Renovations We Love series, ​​Casa Salsone transported us to Melbourne, Australia to explore a beautiful 1920s weatherboard property. Period features such as the beautiful stained-glass entry are carefully nurtured whilst the harmonious new decor elegantly complements the original design elements.
A truly breathtaking Grade II listed property, Old Rectone is a spectacular Old Rectory in the rural English countryside. A balance of tradition and grandeur shape the sophisticated aesthetic and from the kitchen and pantry to the converted barn, this renovation is every bit as exquisite as you might imagine.

We hope you've enjoyed revisiting our favourite projects of the past 12 months. All that's left is to wish you a very Happy New Year and we'll see you with more luxury interior design inspiration in 2022.